August Live Music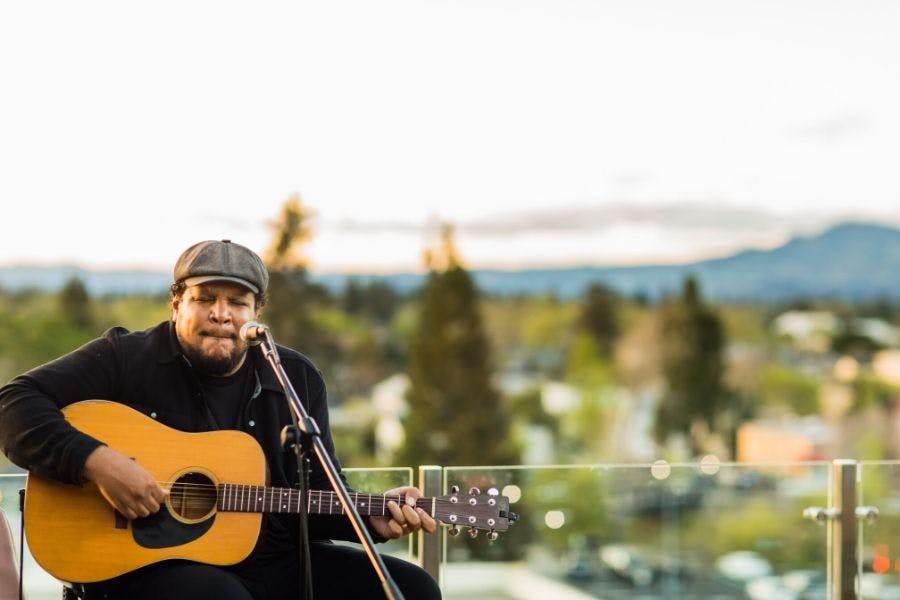 You know the electric feeling that wells up inside as soon as you hear the music playing? Yep, we love it, too. Soak up that vibe every Thursday (5 – 8 PM) and Sundays (11:30 AM – 2:30 PM) with some of the valley's most beloved local, national and international performers.
___________________________________________________
8.03 — James Patrick Regan: James Patrick Regan is a vocalist and guitarist known for his solid chops, musicality and engaging, powerful performances. He is most recognizable as the leader and singer-guitarist for the Deadlies.
8.06 — Crush29: The five-member Crush29 embraces the genres of classic rock, Americana, blues and current Top 40 hits. The band has played such venues as Blue Note Napa, Napa County Fair, Napa Sport and several wineries, as well as performing at Napa City Lights.
8.13 & 8.24 —Cincinnati Ambassadors: The Napa-based music trio plays an eclectic blend of blues and American roots music, spreading joy up and down the valley. Sky & Vine is proud to call them Thursday evening "regulars."
8.10 — Dans of Steel: Bay Area-based band The Dans of Steel celebrates the music of Steely Dan, the prolific American rock band founded in 1972 by mastermind's Donald Fagen and Walter Becker.
8.17 — Smorgy: Napa native Jeffrey Fetters plays a smorgasbord of music — think country-western, classic and new rock, Motown, golden oldies and original tunes. He's played across the U.S. and throughout Europe, the U.K., the Caribbean and Central America. His '60s tribute band opened for such legendary acts as The Turtles and Paul Revere and the Raiders. Smorgy's show promises to be a "fun sing-along time."
8.20 — Jason Movrich: Guitarist, vocalist, bandleader and music producer Jason Movrich has shared his passion for soul, funk, R&B, rock 'n' roll, jazz and reggae at venues and festivals throughout the U.S. His strong vocals blend well with his bluesy, soulful guitar to create a fresh, funky sound.
8.31 — Vincent Costanza: A Napa local who has been writing and performing original work for 20+ years, Vincent Costanza offers up an acoustic mix of original songs and soulful cover tunes.