March Live Music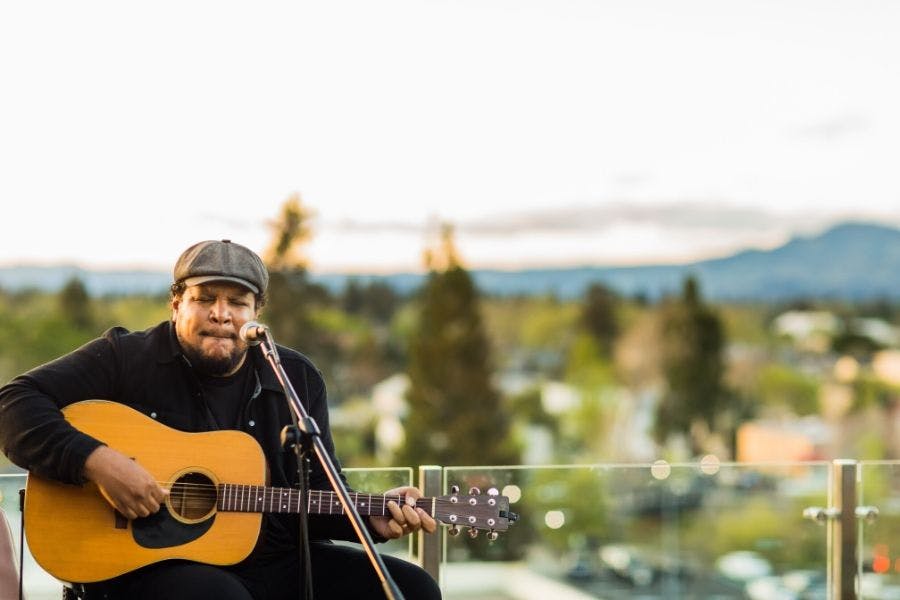 You know the electric feeling that wells up inside as soon as you hear the music playing? Yep, we love it, too. It's an intoxicating promise of what's to come. Soak up that vibe every Thursday (5 - 8 PM) with some of the valley's most beloved local, national and international performers.
Christopher Pierce (3/4) — The internationally acclaimed singer-songwriter from Los Angeles is a soul man with a diverse set of musical influences. Playing guitar and harmonica, Pierce (aka Reverend Tall Tree) offers an honest perspective, along with a sense of hope and love. He's also co-proprietor of music-inspired Ledbetter Wines.
Smorgy (3/11) — Napa native Jeffrey Fetters plays a smorgasbord of music — think country-western, classic and new rock, Motown, golden oldies and original tunes. He's played across the U.S. and throughout Europe, the U.K., the Caribbean and Central America. His '60s tribute band opened for such legendary acts as The Turtles and Paul Revere and the Raiders. Smorgy's show promises to be a "fun sing-along time."
**CANCELLED DUE TO WEATHER** Cincinnati Ambassadors (3/18) — The Napa-based music trio plays an eclectic blend of blues and American roots music, spreading joy up and down the valley. Sky & Vine is proud to call them Thursday evening "regulars."
Jackson Rohm (3/25) — With an impressive vocal range and extensive cover song list, Jackson Rohm has the ability to play something for everyone. From the classic rock era through today's hits (including original songs), his acoustic renditions keep toes tapping all night long.